Sweet Coffee – New day
by wim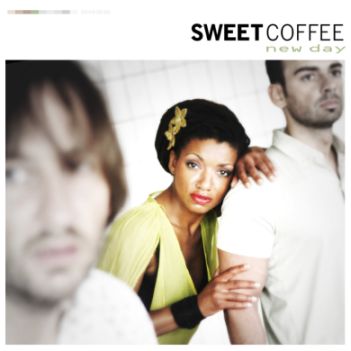 Sweet Coffee have certainly made a successful debut. Their first album (Memory Lane) received exceptionally good press reviews last year, and caught the attention of the international media. They have had major radio hits with songs such as Don't need you and Holdin' on.
The new single is called New day and is a summer dance pop track. It's a new start for Sweet Coffee as the group went to a new record company (NEWS) and recruited a new female singer Bibi Diabokua.
Together they are producing a new album which will be for sale this autumn. An album that is clearly identifiable as Sweet Coffee, but which does leave the door open to new influences which the members of the group have experienced in their highly successful debut year.
New Day is now available as single and contains a Radio edit and a club mix.
Check it out at www.sweetcoffee.be!
Welcome !
to DanceVibes, the site dedicated to belgian electronic music. We bring you daily updates on all that is happening in the dance scene.
more about dancevibes.be
Cool sites
Check out these sites:
Archives
Not so fresh news: