Biba Binoche – Je Chante pour Toi cd single review
by stea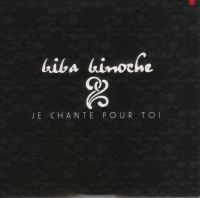 Je Chante pour Toi was Biba Binoche's entry for the 2004 Belgian Eurosong tryouts. Although Biba did not make it to the finals – despite a great show which featered the drag queen Star – Mostiko has decided to release Je Chante pour Toi as a single. And that is definitely a good decision. After all, as a result of all the commotion (a music journalist who was part of the jury launched a very personal and wholly undeserved attack on Biba just after her performance), one might forget that Je Chante pour Toi is a very good electro single.
Read the full review here!
Welcome !
to DanceVibes, the site dedicated to belgian electronic music. We bring you daily updates on all that is happening in the dance scene.
more about dancevibes.be
Cool sites
Check out these sites:
Archives
Not so fresh news: