Roxane – Re-Arrange cd single review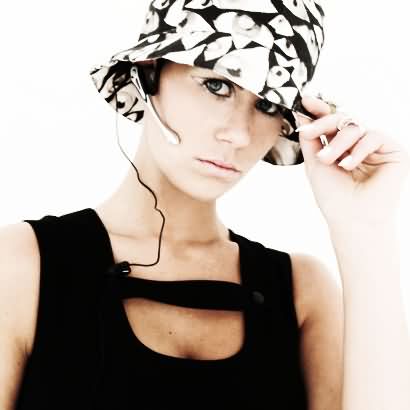 I must confess that although Roxane's first single (a cover of Whtiney Houston's I wanna dance with somebody) was quite succesful, it definitely wasn't my cup of tea. Eighties covers are in my opinion often completely off the mark and cheap shots at success. I wanna dance with somebody fitted that description perfectly. However, a cover can also be a good thing, as Biba Binoche's (Betty) version of Je t'aime mélancolie recently proved. So when I received the CD-single of Roxane's second single for a review, I wasn't expecting too much.
Well, I was wrong, because Roxane's second single really does it for me. It's undoubtedly one of the best Belgian commercial dance tracks available at the moment and together with the above-mentioned track by Betty, the song that I play all the time. The vocals on this track are excellent: you can hear that Roxane's voice doesn't have any problem with this. The track is further enhanced by its catchy lyrics. Moreover, the music is quite original (with a distinct electro feel to it). Roxane's website describes the second single as 'a brilliant state of the art electro pop anthem'. In this case, that description perfectly suits the track. It's guarenteed to make you dance …
Roxane's new single definitely deserves to end up somewhere high in the charts. So go out and buy it, I guarantee you won't regret it. Those of you who buy the CD single get two mixes as an extra bonus: a club mix and Joey Morton's extended mix. So what are you waiting for? Time to make a change, time to re-arrange … your life.
Buy Roxane – Re-Arrange cd single:

Thanks to David from Mostiko for the review CD
Welcome !
to DanceVibes, the site dedicated to belgian electronic music. We bring you daily updates on all that is happening in the dance scene.
more about dancevibes.be
Archives
Not so fresh news: