Vive la fête – Schwarzkopf EP review
by stea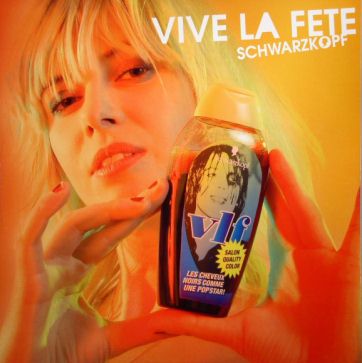 Ah, a new release by Vive la Fête …Yummie ! I can't hide it, I'm a big Vive la fête fan. And with the Schwarzkopf remix EP, Danny (Mommens) and Els (Pynoo) once again prove that all the hype that often surrounds Vive la fête is more than justified. If I would have to pick one Belgium band that defines everything I love about music, it would be Vive la Fête : sexy, chique, cool, full of humor, an anomaly, vixen meets superhero, out of this world.
Read the full Vive la fête – Schwarzkopf EP review!
Welcome !
to DanceVibes, the site dedicated to belgian electronic music. We bring you daily updates on all that is happening in the dance scene.
more about dancevibes.be
Cool sites
Check out these sites:
Archives
Not so fresh news: