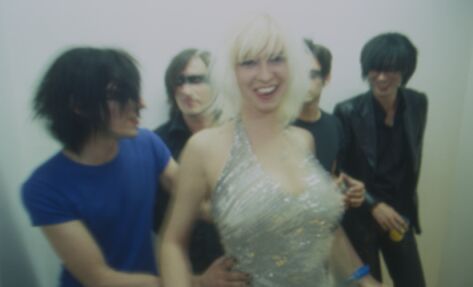 On September 13th the Vive la Fête album Nuit Blanche was released in France by Chronowax/V2. This french edition is different from the original one, with new artwork and a slightly different tracklist. (only available in France). The release of the album is accompanied by a tour in France this month. (tourlist).
In Canada Schwarzkopf has been added to the playlist of national radios and TV. In October Vive la Fête will perform live at the Electronique Groove festival in Montreal. Afterwards VLF will visit Switzerland, Denmark, Sweden and Norway!
Breakcore producer SICKBOY has remixed the VLF track Nuit Blanche with chaotic rythms and industrial samples. Vive Le Mash-up will be released at the end of October on the Surprise label. VLF has also remixed the Spanish discogroup Fangoria – the remix will be featured on the new Fangoria CD single.
Welcome !
to DanceVibes, the site dedicated to belgian electronic music. We bring you daily updates on all that is happening in the dance scene.
more about dancevibes.be
Cool sites
Check out these sites:
Archives
Not so fresh news: