Vive La Fête: new single and new album coming!
by wim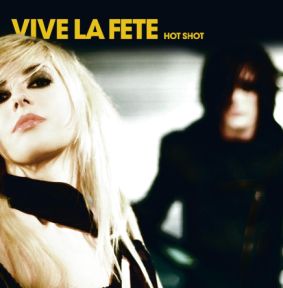 During the wintermonths Danny Mommens and Els Pynoo from Vive La Fête have worked together with electro producer Dan Lacksman in his studio Synsound.
The first result from this cooperation is the new VLF single Hot Shot, which will be released on maxi vinyl on April 11th. Hot Shot is described as kitch-pop electro-rockpunkfunk track. The second track on the maxi is VLF's remix of Lio's hit Banana split. On the B-side, you can find the clubby Shot mix of Hot Spot.
The fourth album of Vive La Fête has been finished too. It'll be released on May 9th. More info later!
Welcome !
to DanceVibes, the site dedicated to belgian electronic music. We bring you daily updates on all that is happening in the dance scene.
more about dancevibes.be
Cool sites
Check out these sites:
Archives
Not so fresh news: