Vive la fête – Grand Prix cd review
by wim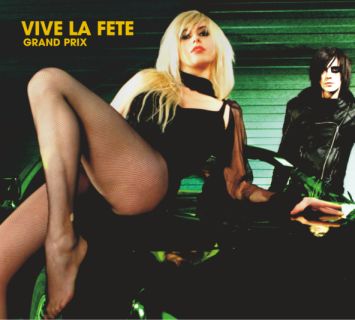 Vive la fête! Ah how we enjoy listening to one of Belgium's most creative bands. And now they have released a new album, Grand Prix. Time to rejoice one should think. Hm but is all well in elektroland? Hm if you read the reviews, not really. After the universally critically acclaimed 'Nuit Blanche', Grand Prix gets a lot of mixed reviews. Hm, that's a bit of an understatement, because if you read most of these reviews, you would think that Grand Prix is crap.
So what is it? Well, as always, the truth is a bit more complicated than this. Read our Vive la fête – Grand Prix review to find out!
Welcome !
to DanceVibes, the site dedicated to belgian electronic music. We bring you daily updates on all that is happening in the dance scene.
more about dancevibes.be
Cool sites
Check out these sites:
Archives
Not so fresh news: