Tiësto in Concert 2004
by wim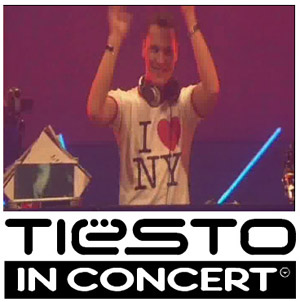 On November 6th, Tiësto in Concert will take place in the brandnew Ethias Arena at Hasselt – Belgium. 'Magic' will be the theme for this unique 8 hour DJ set/concert. The show promises to give us a night full of great music, special effects, guest performances and more!
Two identical concerts wil take place in Holland the week before the concert in Hasselt. These have already been sold out: it took only one and a half hour before all 50.000 tickets were gone!
For the concert in Belgium, there are still tickets available, but better be fast as already 10.000 from the 17.500 tickets are sold. ID&T therefor announced there will be no tickets sale available at the door.
You can buy your tickets online at Sherpa. 75% of the tickets were sold to Belgian people, 25% to diehard Tiësto fans from Canada, USA, Holland, Austria, Germany, France, Japan, Sweden and Australia 🙂
Welcome !
to DanceVibes, the site dedicated to belgian electronic music. We bring you daily updates on all that is happening in the dance scene.
more about dancevibes.be
Archives
Not so fresh news: