Sylver – Wild Horses & DVD Little Things
by wim
After Livin' My Life, Why Worry and Shallow Waters, Sylver will release a fourth song from their album Little Things. Wild 00M-640 horses will be released soon. A video has been made in Disneyland Paris and it will be on tv at the middle of November.
Sylver performed in Disneyland Paris to promote their new DVD.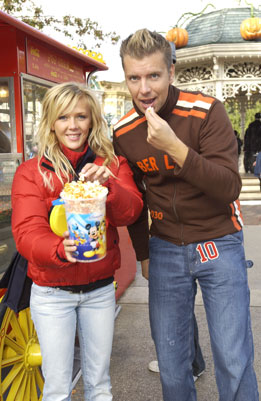 In this package, you get the CD with all the songs (the same as Little Things Album). But there are also some Bonustracks, like: Livin' my life (Groove Coverage RMX); Livin' my life (Filterheadz vocal); Why worry (Noemi RMX); Why worry (Philip D RMX) and Confused (CJ Stone original)
Of course, you also get a DVD with some nice video's like Livin' My Life, Why Worry and Shallow Water. Furthermore, you also get The Making of Livin' My Life. Last but not least, there are some extras on this DVD, like Sylver Photoshoot, Biography, Pictures,…

00M-641 alt="Sylver DVD Little Things">
Welcome !
to DanceVibes, the site dedicated to belgian electronic music. We bring you daily updates on all that is happening in the dance scene.
more about dancevibes.be
Cool sites
Check out these sites:
Archives
Not so fresh news: