Retro Arena 2003/2 compilation CD
by wim
In need for some reto tracks ? Then check out the new full lace human hair wigs Retro Arena 2003/2 compilation CD.With tracks from 2 Unlimited, The Sunclub (Fiesta), Praga 00M-651 Khan & Jade 4 U, Mousse T, Space Frog, Aqualords and Pat Krimson you can't go wrong! Expect a review and contest soon!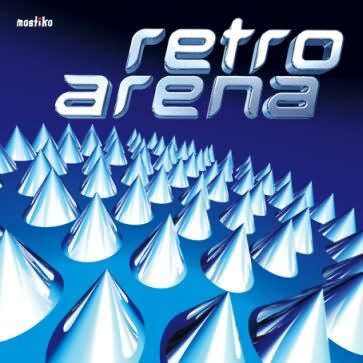 CD1
G-Force II Intro Retro Arena 7
Pat Krimson – Paranoid In Moscow
Aqualords – No Bullshit
Space Frog – Follow Me
Checkmate – Another World
Master Techno – My Noise
Massiv' – Rush
Stormtraxx – The Sun Goes Down
Illusion 6 by Karnak-X – House In Pain
The Cave – The King
Cosmic Gate – Mental Atmosphere
Partyfreaks – Hand Work
G-Force II – Hypnotize Me
Phantasia – Violet Skies
MNO – God Of Abraham
Starfighter – Where We Lost It
Poogie Bear & Mark V – Drop Da Funk
Robert Armani – Fire Alarm
Solid State – New 00M-652 York
Trashcan – House It
Asphyx – XTC-Alarm
O-Mega – Dreaming Of A Better World (DMF Mix)
Nylon Moon – Sky Plus
The Houndz – The PartyStation
G-Force II – No Freedom
CD2
G-Force II The Truth
La Belle – Deep House
Highlight – Can You Feel It
The Happy Groover – When I Snap My Fingers
Lunatic House Sounds Feat. DJ L.B. – The Day
Outhere Brothers – Fuk U In The Ass
Hope Tree – Frog
Mousse T – Horny
Future Primitives Music Makers
SM-Trax – Is Calling
The Brain – The Party
A.Clamaran & L.P. – Annemasse
G-Force II – Annihilating Rhythm
Praga Khan & Jade 4 U – Begin To Move
Minimalistix – Struggle For Pleasure
Trance Team – Wake Up
Microbots – human hair full lace wigs Cosmic Evolution
DJ Gert – Give Me Some More
Andrew Brix – Piano Euphoria
The Sunclub – Fiesta De Los Tamborileros
Virgo – The Game
Mad Diva – Spotlight
2 Unlimited – Get Ready For This
Dollars & Dimes – Dirty Cash
G-Force II Outro Retro Arena 7
Welcome !
to DanceVibes, the site dedicated to belgian electronic music. We bring you daily updates on all that is happening in the dance scene.
more about dancevibes.be
Cool sites
Check out these sites:
Archives
Not so fresh news: