Randy Katana – Spirit of the drums album
by wim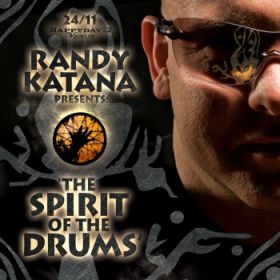 Randy Katana originally came from the Dutch Antillean Islands (Aruba, Curacao and St Maarten), where for many years he worked as resident DJ at many of the trendiest clubs on the Islands. He also spend many years playing drums in Brass Bands, which on the islands where specialized in Carnival music. This is where Randy acquired the Latin tribal soul that he projects in his music today.
Now it's time for Randy to take the next step: his debut artist album! Spirit of the drums has everything that you can espect from mister tribal trance himself: uplifting drumbeats, raw basslines, and sexy sounds. Next to a lot of new tracks, Randy also made some big remakes of his previous hits; In silence and Gemini, and teamed up with guys as Mac Zimms and Nick Larson for some interesting collaborations.
Spirit of the Drums has been released on the 24th of November
Welcome !
to DanceVibes, the site dedicated to belgian electronic music. We bring you daily updates on all that is happening in the dance scene.
more about dancevibes.be
Cool sites
Check out these sites:
Archives
Not so fresh news: