Plastyc Buddha – Our Friends Eclectic debut album
by wim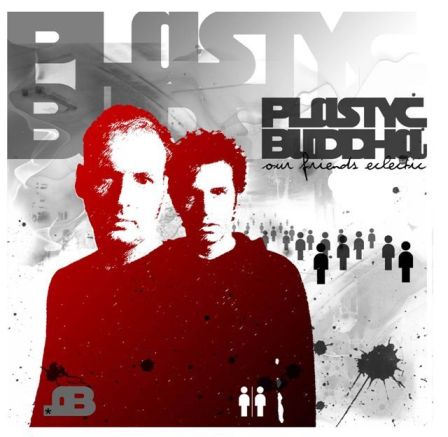 Our Friends Eclectic is the title of the second album by Plastyc Buddha, the Antwerp-based band that debuted three years ago with the Throwing Stones In Placid Pools album. Like its predecessor, Our Friends Eclectic is song-structured and melody-oriented. And very much unlike their instrumental debut album, Plastyc Buddha now excels at – songs and vocals!
Pieter Verschueren and Stephan Parmentier started work on Friends Eclectic in April 2003. Our Friends Eclectic is rather different from Throwing Stones In Placid Pools. The debut was sample-based. The new album is musician-based. No samples this time around as all the music is played by Pieter, Stephan and with a little help by Matthias Bastiaens on guitar.
Pieter Verschueren: "This new album will appeal to a wider audience, since it has vocals and songs. It's more accessible than our first album. It uses electronics in a song-based setting and it shows us as musicians, not as sample wizards. And we'll bring the album to the stage, backed by the live band."
Our Friends Eclectic will be out on March 15. The track Private is the first single off the album. You can hear a sample here
Welcome !
to DanceVibes, the site dedicated to belgian electronic music. We bring you daily updates on all that is happening in the dance scene.
more about dancevibes.be
Cool sites
Check out these sites:
Archives
Not so fresh news: