New Tyfoon Single
by stea
The New Belgium dance project, , promises not to be a temporarily group that will be disappear soon.
The group is formed by the singer: Dalila Setsu, the writer and keyboards player: Johny Vosdellen and the other keyboard player: Patrick Plessers and they already have one single calledPromised Land.
The Official Site of Tyfoon is www.tyfoonsite.be, where you can find more information.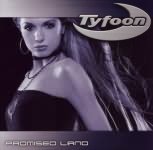 Welcome !
to DanceVibes, the site dedicated to belgian electronic music. We bring you daily updates on all that is happening in the dance scene.
more about dancevibes.be
Cool sites
Check out these sites:
Archives
Not so fresh news: