Mostiko.com presents TopHits 2003 volume 2
by wim
The second edition this year of the Mostiko Tophits glueless full lace wigs compilation series has been released today. It features the latest hits from this summer packed on one CD. Expect a review and some contest CDs to be given away pretty soon!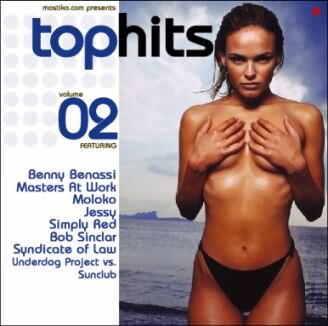 Benny Benassi – Satisfaction
Masters At Work – Work
Sweet Coffee – Don't need you
Underdog Project vs Sunclub – Summer Jam 2003
Moloko – Forever more
Jessy – Head over heels
Simply Red – Fake
Bob Sinclair – Kiss my eyes
Biba Binoche – Si douce
Syndicate Of Law – Right on time
Flesh & Bones – celebrity human hair wigs Little black rose
Arsenal – Mr Doorman
Sonny O' Brien – Call me
Ellen – Good times of your life
DJ Philip ft Lizz – Let the music guide you
Panjabi – Jogi
Dino Lenny vs The Housemartins – Change the world
4 Strings – Let it rain
Lucca – I've got this feeling
Tina Bride – Take a chance on me
Welcome !
to DanceVibes, the site dedicated to belgian electronic music. We bring you daily updates on all that is happening in the dance scene.
more about dancevibes.be
Cool sites
Check out these sites:
Archives
Not so fresh news: