Monotone: Exclusive Showtapes & Vinyls to give away!!!!
by wim
Monotone is doing a lot of promotion these days. Last week they did 2 very good shows in Germany and the shows and interviews have been broadcasted live on BRF (Belgischer Rundfunk).
In the Netherlands the 'Collector 1' vinyl is also doing better and better due to the Digidance deal. For example, on the vinylshop website wwww.dancegrooves.com Collector 1 goes in the HardHouse Charts from 14 to Nr. 7 ! Also the well-known vinyl shop Only-DJs.com has only a few copies left from the vinyl.
In Belgium Monotone was also signed for Retro Arena, a new compilation CD by Mostiko.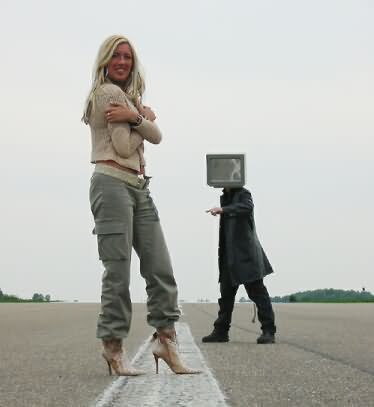 We can give away 4 EXCLUSIVE Showtape CDs to our visitors. The following tracks are on the CD: Monotone, Take me higher, Episode II, Imagination, Monotone Generation and Monotone Bass Brothers. These CDs are not available in the shops!
That's not all. We also give away one Take me higher vinyl and two 'Take me higher' promotion CDs away. The vinyl contains the following remixes: Dub Mix, Groovy Mix, Single Mix, High Mix, Club mix and Accapella. The CD single contains the same remixes except an additional 'light' vocal Club remix.
What to do to win ? Send us an email with a good reason why you should win this CD/vinyl and maybe you'll receive something nice in your mailbox!
Welcome !
to DanceVibes, the site dedicated to belgian electronic music. We bring you daily updates on all that is happening in the dance scene.
more about dancevibes.be
Cool sites
Check out these sites:
Archives
Not so fresh news: