Moments in trance compilation CD
by wim
Sony Music Media has launched a new trance compilation CD: Moments in trance. DJ Marcky (from Trance Dimension Records and Trance universe) has created a mix of uplifting, vocal and progressive trance, ideal for the coming summermonths!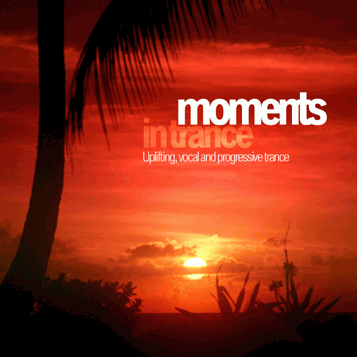 The tracklisting is as follows:
Markus schulz presents Elevation – Clear blue (Intro mix)
Havannah – Havannah
DJ Ton T.B. – Dream machine
Visionaire – Journey to the sun
Three drives – Signs from the universe
Active sight – The search for freedom
Agnelli and nelson – Holding on to nothing
DJ Marcky vs Leeroy – Rising colorz
Witness of wonder – Emotion in motion (Thrillseekers remix)
FX Zone – Synthasia (Nu nrg remix)
Vascotia – Calibro (Sonicvibe remix)
Endre – Kallocain (Robert Nickson remix)
Electrovoya – Whispers
Solid globe – Sahara
Welcome !
to DanceVibes, the site dedicated to belgian electronic music. We bring you daily updates on all that is happening in the dance scene.
more about dancevibes.be
Cool sites
Check out these sites:
Archives
Not so fresh news: