The newest edition of Mixmania has been released. It contains various hits, including Milk Inc., Southside Spinners, Sylver, Zornik,…
Here's the trackslist:
Milk Inc. – Blind
Southside Spinners – Luvstruck 2005
Shameboy – Rechoque
Global Deejays – What A Feeling (Flashdance)
Zorniks – Scared Of Yourself (Peter Luts Remix)
Outrowz – Jump
Groovecutters – We Close Our Eyes
THE Housekeepers – Go Down
DR. Kucho & Gregor Salto – Can't Stop Playing
Juliet – Avalon
C-Mos – 2 Million Ways
Shapeshifters – Back To Basics
Cabin Crew – Star To Fall
Sylver – Make It
Roman Flugel – Geht's Noch?
Moby – Lift Me Up
Porno – Music Power
Sucker Dj's – Lotta Lovin'
Rythme Fatal ft. Redd-Angel – Man In The Mirror
Jupiter Ace – 1000 Years
Paris Avenue ft. Robin One – Simply
Groovewatchers – Up & Down
Shana Vanguarde – Mamma Mia
Lash – Living Your Life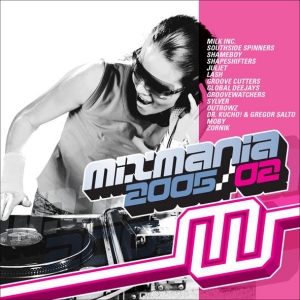 Welcome !
to DanceVibes, the site dedicated to belgian electronic music. We bring you daily updates on all that is happening in the dance scene.
more about dancevibes.be
Cool sites
Check out these sites:
Archives
Not so fresh news: