Milk Inc – Double cream Album review
by stea
Eurostar, based in the USA and one of our new contributors has written up a review about the well-known Greatest Hits CD Double Cream from Milk Inc! Here is a teaser…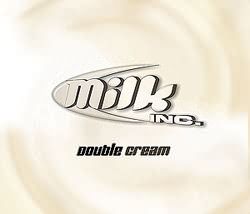 Also not to be forgotten are the timeless tracks like Promise, Losing Love and Boy Meets Girl which without these great songs would make this album incomplete. One should also not overlook the Kevin Marshall's Trance Remix of Land of the Living, which in my opinion is not just a very powerful, very forceful trance song but also one of the best remixes flourishing through out Belgium's club land.
Read the Milk Inc – Double Cream (2CD) review
Welcome !
to DanceVibes, the site dedicated to belgian electronic music. We bring you daily updates on all that is happening in the dance scene.
more about dancevibes.be
Cool sites
Check out these sites:
Archives
Not so fresh news: