Mega Dance & Dj Beurs 2006
by wim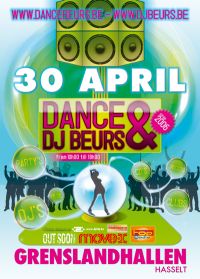 On Sunday April 30th, the Mega Dance & DJ Fair 2006 will take place in the Grenslandhallen in Hasselt.
More then 50 exhibitors from Belgium and abroad will be there, ranging from clubs, discotheques, dj's, producers, dj shops/gear, clothing to websites and magazines. A perfect time to compare shops and buy some new vinyls or cd's for your collection 🙂
Pricing is cheap: only 8 EUR or 6 EUR via the official website!
Welcome !
to DanceVibes, the site dedicated to belgian electronic music. We bring you daily updates on all that is happening in the dance scene.
more about dancevibes.be
Cool sites
Check out these sites:
Archives
Not so fresh news: