International Tuning Sounds vol 4
by wim
Already at edition #4, International Tuning Sounds gives cartuners what they want… big phat basses to test their stereo's in a mix by DJ David & DJ Regi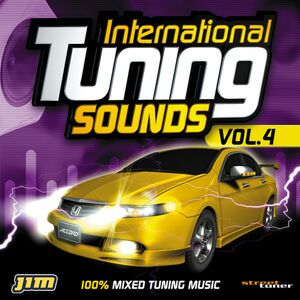 The tracklisting is as follows:
Tuning Intro – The Start
Sonic Solutions – China In Your Hand (Dj Yves Hardstyle Remix)
Dj Furax Vs Redshark – I Love Orgus
Nigel Hawks – Radeon
Repeater – F.C.H.
Xtortion – Blammed
Citric – I Love Cherry
Danny C – The Twist
V Tracks – Subway 26 (Dj HS Remix)
Dj Rebel – Confusion (Nasty Jump Mix)
N-Crew – The Riddler 2004
Room 40 – Qui Est Le Coupable (Dj Furax Remix)
Bazztard – Diz You Right Now (Gary D. Hard Bass Remix)
Anonymous – Stop Wake Up (Hard Style Club Mix)
Dj Nexus – The Quest
Blutonium Boy Vs Max B Grant – Bullshit
Sam Punk – Whores (Gary D?s Bloody Saturday Night Mix)
Dj Stone – Trapped
Joke Master – The Joker
Acrobat?s – Enjoy
Dj Francois – Race Creator
Tuning Outro – The Finish
Buy International Tuning Sounds vol 4!
Welcome !
to DanceVibes, the site dedicated to belgian electronic music. We bring you daily updates on all that is happening in the dance scene.
more about dancevibes.be
Cool sites
Check out these sites:
Archives
Not so fresh news: