Illusion – The Level vol 2 compilation CD
by wim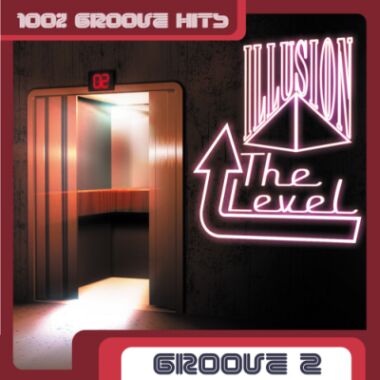 Although Club Illusion is still closed due to the drugsrazzia held in June 2003 the whole crew has moved to Club Mystique in Turnhout which was opened a few weeks ago. The concept is the same as in Illusion: the ground level with trance, hardtrance, retro and the 'Level' with the best groovy tracks.
This compilation CD contains offcourse groovy 'Level' tracks as the name already says. We're looking forward to this release as we were very pleased with The level vol 1 in the past.
Mylo – Paris 400
Red Carpet – Allright (Den Hétrix & Raffa Mix)
Montilla – Nova
Chocolate Puma Ft. David Goncalves – A Star is Born (Scumfrog Remix)
Putsch '79 – Asian Girls
DJ Tocadisco – Nobody (Likes the Records that I play)
Chicks on Speed – Wordy Rapinghood
Zoot Woman – Grey Day (Paper Faces Remix)
Sharam Jey – Rox City
DJ Lou – Capoeira
Memi vs. Bini+Martini – Dance (Disco Heat)
Inaya Day – Keep Pushin' (Mousse T's Cut-Up Mix)
Rune – Calabria
Dave Armstrong – Make Your Move (A. Clamaran Rmx)
High Definition – Sax (Sundayprayers Remix)
M Factor – Come Together
Welcome !
to DanceVibes, the site dedicated to belgian electronic music. We bring you daily updates on all that is happening in the dance scene.
more about dancevibes.be
Archives
Not so fresh news: