Illusion – The Level – Groove 1
by wim
The Level is Illusion's second room where the best grooves are played by DJ's Christophe, David en Wout.
Until now there were always a few 'Level-tracks' on the traditional Illusion Editions. From now on these Level tracks are on the brandnew The Level – Groove 1 series.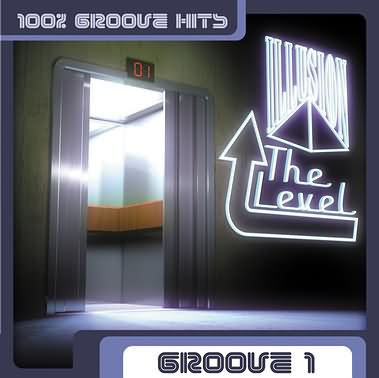 Drumattic Twins – Feelin' Kinda Strange
2 Heads – Out Of The City (City Slickers remix)
Masaï – Do That Thang (Starchaser Vocal mix)
Seamus Haji & Paul Emanuel pres. 11th Dimension – The Beat Goes On
Masters At Work – Work (Dj's of the planet remix)
Key de Es – Slow Funk
Ultrasonic – Lips They Move
Gusgus – David (Darren Emerson's underwater remix)
C-Mos – Just For You
Starchaser – Love Will Set You Free
Chicken Lips – He Not In
Nobody – Cambodia
Double M with Mr. Mike – Start This Party
Corrina Joseph – Like You Do (Da Lukas Remix)
Manijama Ft. Mukupa & L'il T – No No No
Watch out for a review and a contest in the near future!
Welcome !
to DanceVibes, the site dedicated to belgian electronic music. We bring you daily updates on all that is happening in the dance scene.
more about dancevibes.be
Cool sites
Check out these sites:
Archives
Not so fresh news: