Ian Van Dahl tour in Colombia
by wim
Last wednesday the Ian Van Dahl crew went on tour to Columbia. Press (TV, radio's) were all standing in line for interviews because last summer Ian Van Dahl scored a number 1 hit with Castles in the sky in Columbia.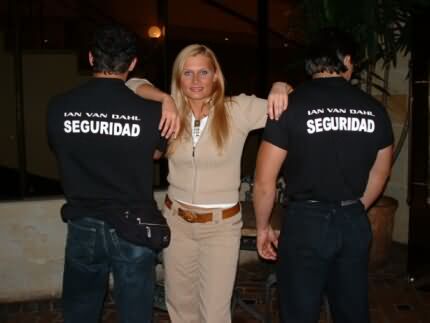 During the weekend several performances were planned: South Beach Party in Medellin on friday night, Metropol Auditorium in Bogotta on Saturday. The performances were all sold out!
The trip to Colombia was a success. In October 2003 Ian Van Dahl will probably do another South American trip, this time visiting Argentina, Colombia, Costa Rica, Panama, Mexico, Puerto Rico and Brazil.
Welcome !
to DanceVibes, the site dedicated to belgian electronic music. We bring you daily updates on all that is happening in the dance scene.
more about dancevibes.be
Archives
Not so fresh news: