Future tiny wave – Controversy
by wim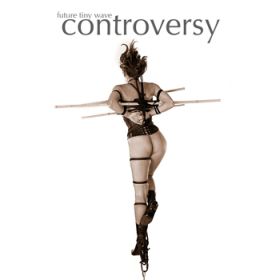 Future Tiny Wave (a new project by producer Frank T. Wallace) will release its first cdsingle on April 18th. The track Controversy is a groovy Prince cover that even got the blessing of the Symbol, Prince himself. The vocals are done by Stellio.
On the cdsingle you can find the superhot 16y+ video (in wmv, quicktime and mpeg format). Of course it also contains the 3 radio mixes and as a bonus the extended versions in MP3 format + the ringtone (of course you need Blue Tooth on your computer and on your mobile). It's great to see Mostiko offering these nice extras for cdsingle buyers!
Click the logo below to view the Controversy video! Warning: 16+ year only!

For DJs the vinyl will contain the Housetrap Remixes and a Dave Lambert Remix. It'll be released on April 24th through N.E.W.S distribution.
Welcome !
to DanceVibes, the site dedicated to belgian electronic music. We bring you daily updates on all that is happening in the dance scene.
more about dancevibes.be
Cool sites
Check out these sites:
Archives
Not so fresh news: