Exclusive: Lô (written, composed, produced and performed by L-Vee)
by wim
Lô is a new project by L-Vee that started 10 months ago. While lots of people love his trancy sound (eg. Fire & Ice, Airwave), Lô is something completely different. Quoting L-Vee himself, it's some kind of 'futuristic-electo-pop-rock' written, composed, produced and sung by L-Vee.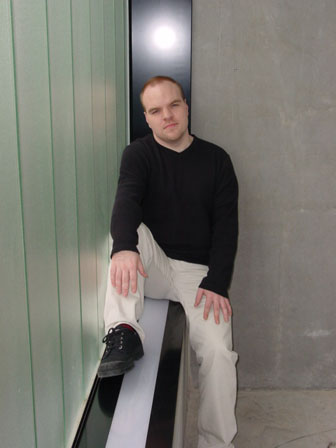 Right now enough tracks are ready for a full album. It's however not yet certain that the album will be released as it is not easy to convince recordcompanies to invest into full albums these days. We've had the opportunity to listen to some short samples and were impressed!
Check out DJ Airwave site for more info! Also don't forget to read our L-Vee interview if you haven't done so already!
Welcome !
to DanceVibes, the site dedicated to belgian electronic music. We bring you daily updates on all that is happening in the dance scene.
more about dancevibes.be
Cool sites
Check out these sites:
Archives
Not so fresh news: