DHT has released My Dream on CD single. With 6 different remixes the record company tries to reduce downloads. Last saturday the track entered the Belgian Ultratop at #38.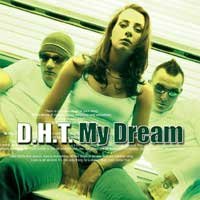 The videoclip has been created in cooperation with Amnesty International Belgium. Amnesty International tries to protect the human rights worldwide. Images of innocent people and children from all over the world have been integrated into the video. While we're getting ready for summer, other people are not that lucky: 500.000 children work as childsoldiers, fugutives live in bad conditions, … Make a donation and help end human rights violations!
More info at www.d-h-t.be and www.amnesty.org
Welcome !
to DanceVibes, the site dedicated to belgian electronic music. We bring you daily updates on all that is happening in the dance scene.
more about dancevibes.be
Cool sites
Check out these sites:
Archives
Not so fresh news: