Cover and Tracklist I Don't Care – Milk Inc. Feat. Silvy
by wim
We are happy to present to you the cover of Milk Inc.'s newest single I Don't Care.
As you already knew, this song can also be found on their album Closer. But on this single, there will be a trance version next to the radio edit.
If you can't wait to hear this song, you can buy their album, else you'll have to wait until it's released on February 9.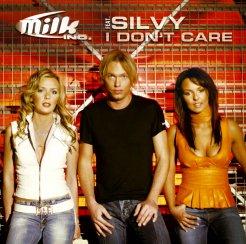 Source: www.milkinc.be
Welcome !
to DanceVibes, the site dedicated to belgian electronic music. We bring you daily updates on all that is happening in the dance scene.
more about dancevibes.be
Cool sites
Check out these sites:
Archives
Not so fresh news: