Belgian Club Classix – The Trance Collection
by wim
A must-have for everyone who loves Belgian dance music is the new compilation Belgian Club Classix – The Trance Collection.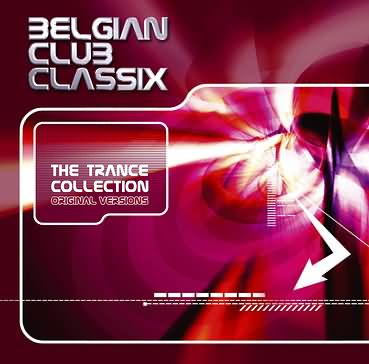 CD1 focusses on the full length Club tracks while CD2 brings you the more commercial work. With classix like Fiocco – Afflitto, Absolom – Baby boomers, Ian Van Dahl – Castles in the sky and many more… you can't go wrong. Hopefully this CD will be a first in a series as there are still a lot of great Belgian classix to fill some more CDs!
CD1
ABSOLOM – Baby Boomers
ABNEA – Velvet Moods (Original Mix)
FIOCCO – Afflitto
JIMMY GOLDSCHMITZ – Fargo
DJ JAN – X-Santo
DJ PHILIP vs. DJ FRANCO – Harmony
MAINCRASHERS – Atlantis 2000
PETER LUTS & G-BRIC – Pacific Wish
RAVELAB feat. PURWIEN – Send Me An Angel
JIMMY GOLDSCHMITZ vs. PETER LUTS – Horizon (Peter Luts Remix)
NASTY-B – Hunchback Of The Notre Dame
CD2
IAN VAN DAHL – Castles In The Sky
FIOCCO – The Spirit (Extended Vocal)
LASGO – Something
ASTROLINE – Feel The Fire (Extended Vocal)
ABSOLOM – Secret (Extended Vocal Mix)
SCOOP – Drop it
DEE DEE – Forever (Original Extended Mix)
TARA LOWE – Be With You
PETER LUTS – Hypnotize
DAVE MCCULLEN -Rave Heaven (Belgian Extended)
NEIGHBOUR DJ's – Frequency
Welcome !
to DanceVibes, the site dedicated to belgian electronic music. We bring you daily updates on all that is happening in the dance scene.
more about dancevibes.be
Cool sites
Check out these sites:
Archives
Not so fresh news: