Belga Dance – Belgian dance festival
by wim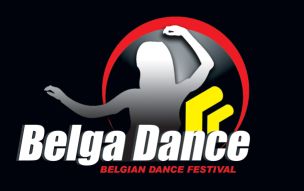 On March 27th the first edition of Belga Dance – the Belgian dance festival will take place in Leuven. Belga Dance starts at 21h30 and will offer a night full of performances from well known Belgian dance acts: Zippora, DJ Wout, Lasgo, Ian Van Dahl, Sylver, Milk Inc, Sweet Coffee, Jessy and more!
The Belgian Dance Awards will also be presented during this show. You can cast your vote on the official Belga Dance site for Best dance producer, dj, label, club, magazine, website and radioshow! Diverse styles (trance, house, electro, drum and bass, dance) are accepted!
Of course it would be nice if dancevibes.be is your favourite belgian dance website 🙂 You can vote here!
There'll also be a Dance Music Convention with DJ equipment, record shops and more!
Welcome !
to DanceVibes, the site dedicated to belgian electronic music. We bring you daily updates on all that is happening in the dance scene.
more about dancevibes.be
Cool sites
Check out these sites:
Archives
Not so fresh news: