Angels – Chill Trance Essentials (2CD)
by wim
NEWS presents Angel – Chill Trance Essentials. Angels is a spin-off from the Heaven compilation (that concentrates on deep trance). Angels is the very first 'chill trance' compilation in Belgium.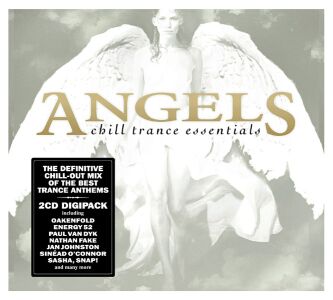 Chill trance is already very popular in the United Kingdom (Chilled Euphoria, Ministry Of Sound Future Chill) and is a lounge variant of deep trance. This easy listening quality music is the perfect soundtrack for a hot summer at the beach or an afterparty.
Angels is a listening album featuring tracks by trance maestros Push, Paul Oakenfold, Energy 52, Paul van Dyk, Sasha and many others. Great effort has been put in finding all these special chill mixes because most of them are very hard to find or were never even released officially.
For example, Energy 52's Café Del Mar is featured in a stripped down mix by Michael Woods. Even the trance anthem Airwave by Rank 1 gets the 'chill' treatment and reveals all the beauty of its haunting melody.
Buy Angels – Chill Trance Essentials (2CD)!
Welcome !
to DanceVibes, the site dedicated to belgian electronic music. We bring you daily updates on all that is happening in the dance scene.
more about dancevibes.be
Cool sites
Check out these sites:
Archives
Not so fresh news: