15 Years Illusion – The Trance Odyssey
by wim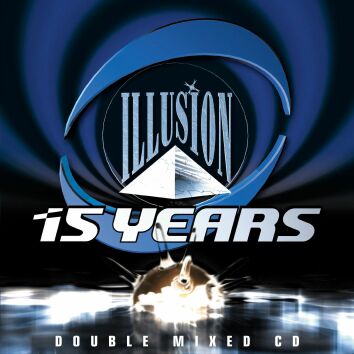 Illusion stays one of the Belgian top clubs! 15 Years already they bring you the best trance and hard trance in the mainroom and more groovy tunes in the upstairs room! CD1 brings you up and coming tracks and CD2 contains top tracks from 15 year Illusion (That means retro time!!)
CD 1:
TranceLucent – The Trance Odyssey Theme
Flesh & Bones – My Time Has Come (Systematic Parts Remix)
Sidewalk Technician – Watch This (Mac Zimms Remix)
Magnetic People – Technical Life
Matanka – Lost In A Dream 2002 (Push Transcendental Remix)
Mark Lowndes – The Curse
Dj Jan Vs Vandueren – True Wave
Vitalic – Poney Part 1
Hatrixx – Pressure
Jessy – Look At Me Now (Dj Philip Remix)
Bombdogs – The First Time (Original Mix feat. Bongo Bob)
Bolz Bolz – Take A Walk (Dima Neo-Romantic Remix)
Solar Stone – Solarcoaster
Decoy & Roy – Inner Life
Miro – Spaceman (Mr Sam & Marko's Remix)
CD 2:
Ramirez – La Musica Tremenda
C.Y.B. – Now
Vitamino feat. Da Force – What I've Got
Hole In One – Life's Too Short (Live At The Paleis Remix)
C.M. – Dream Universe (Marino S. Remix)
Komakino – Man On Mars (Dj Jan Remix)
Dj Tiësto – Theme From Norefjell (Dj Jan & Christophe Chantzis Mix)
Dave Swayze – Goldwave
Ion – Tructure '98
Misjah & Groovehead – Trippin' Out
Praga Khan – Begin to Move (Praga's Trance Mix)
Mach 1 – Roadrunner
Jens – Loops & Things
Les Sabotages – Birth One
Welcome !
to DanceVibes, the site dedicated to belgian electronic music. We bring you daily updates on all that is happening in the dance scene.
more about dancevibes.be
Cool sites
Check out these sites:
Archives
Not so fresh news: