Zippora – See the sun CD Single review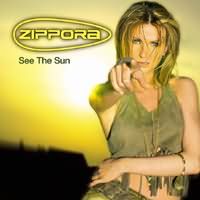 Buy Zippora – See the sun CD Single:
After a long time of musical silence Zippora is back with their 4rd single See the sun !
The question that's burning on everyone lips is offcourse if they are they ready to repeat the success of the magnificent second single release Lotus Eater.
The release of the new single is acompagnied with a new website www.zippora.be and a new look. The CD Release contains 3 songs/remixes: the Radio Edit, the Sylver remix and the Soho edit. We'll give you our opinion on all three.
Although we don't like radio edits too much (they are too short to enjoy the beautiness of a trance track), we must say that this See the sun radio edit is a really good version. Zippora should be able to reach high charts with this edit on commercial radio stations.
The next remix is done by Sylver (a cooperation between Regi Penxten and Wout van Dessel) In our opinion the best mix on the CD Single.
The Soho edit was written by producer Jaco Van Rijswijk. This shorter remix has a progressive trance touch.
To conclude, Lotus Eater is still Zippora's best track, but See the sun is coming very close second and a must-have.
You find vinyls and CDs at

!
Review written by Wim.
Tracklisting:
See the sun (radio edit)
See the sun (Sylver remix)
See the sun (Soho edit)
Welcome !
to DanceVibes, the site dedicated to belgian electronic music. We bring you daily updates on all that is happening in the dance scene.
more about dancevibes.be
Archives
Not so fresh news: