Topradio – The party station 4 compilation CD review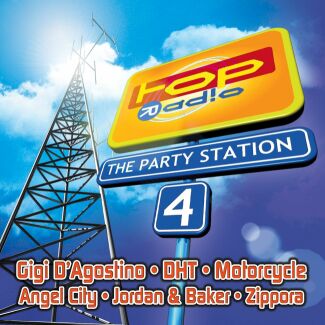 Buy Topradio – The party station 4 compilation CD
Topradio, Belgians leading dance radio has released The Party station 4 some time ago. This compilation CD tries to give an overview of the recent tracks being played on Topradio.
This compilation features 22 tracks, between those there are a number of excellent tracks, but in general we think this compilation cd fails to get itself out of the ordinary.
But let's start with the excellent tracks first: Motorcycle – As the rush comes opens the cd. This track surely needs no introduction anymore… The belgian Luminous & Beautiful by Zippora is largely underrated in the Belgian charts but luckily also present on this CD in the Rudi Gouda radio edit.
Orion Too's new single Call me (still unreleased in Belgium) surely will be another floorfiller and is present in the Elektro Kid Darkne$$ remix.
Other highlights include Jordan & Baker – Explode, Svenson – Sunlight Theory and Sweet Coffee – Holdin' on.
The rest of the CD is filled with a mix of pounding techno tracks (which should fit better on a Hit Hard or tuning compilation) and commercial tracks and remixes of old songs (which fail to best the originals).

Buy Topradio – The party station 4 compilation CD
Review written by Wim
Welcome !
to DanceVibes, the site dedicated to belgian electronic music. We bring you daily updates on all that is happening in the dance scene.
more about dancevibes.be
Cool sites
Check out these sites:
Archives
Not so fresh news: