Topradio – the party station 2 compilation CD review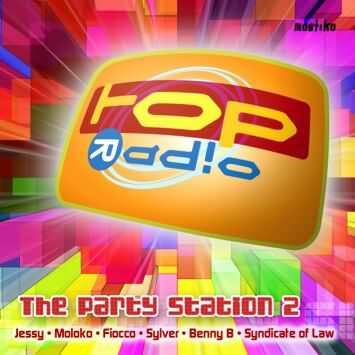 Topradio – the party station 2 compilation CD review
Can't decide which CD to buy? Perhaps, you could try out the new Topradio – the party station 2 compilation CD, which gives you an overview of what's hot on some Belgian dance floors nowadays.
The CD starts with one of the best (and not to mention funniest) tracks of the moment : Satisfaction (Benny Benassi presents 'The Biz'). This track definitely gets your blood pumping. Satisfaction is followed by Loneliness, which is also a great track. Unfortunately, the mix by Benny Benassi adds nothing to orginal track. As such, it would have been better to just include the radio edit.
The third track on the CD is actually an 'oldie' that has been slightly updated … Fiocco's Afflito remains a killer song and this 2003 version will certainly not change that. However, one wonders whether there are still people left that don't have the original version. But still, this remains hot stuff. Other well-known tracks on the CD include Sylver's outstanding second single 'Why Worry' and Moloko's new hit 'Forever more', which undoubtedly is one of my personal favorites this year. Unfortunately, the track really does not belong
on this CD seeing that it doesn't fit the rest of the music.
The other tracks on the CD are less known (unless you frequently visit some the clubs over here) and are great stuff for dancing all night long: big beats, catchy hooks. However, although some of these tracks are certainly worth playing, it's all pretty straightforward stuff.
So what's the verdict on this new compilation CD? It's not bad, but it could be better. The CD does not give an overview of the best dance music out there. But for a night of fun at a party or occassional listening, this is will do just fine. So, listen to it before you buy it,..

Topradio – the party station 2 compilation CD review
Review written by Steviy
Welcome !
to DanceVibes, the site dedicated to belgian electronic music. We bring you daily updates on all that is happening in the dance scene.
more about dancevibes.be
Cool sites
Check out these sites:
Archives
Not so fresh news: