Sylver – Livin' my life cdmaxi review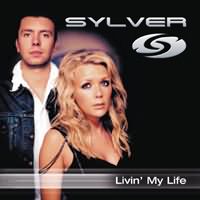 Buy Sylver – Livin' my life CD Single:


Livin' my life is Sylver's first single from the new album Little Things. We've chosen to review the Belgian Maxi CD because of the extra remixes on it 🙂
The maxi CD starts with the well-known Radio Edit. This is edit is the short version of the Original Extended mix,
which is a great song. Looking further we find the Filterheadz Dub Vox, but this version doesn't impress us… it misses some drive and it let's us waiting for the climax… which doesn't come.
The Soho remix produced by Jaco Van Rijswijk is the best version on the maxi CD! It has lots of power, beats and will surely get you moving!!
The last mix on the cd is the Groove Coverage Rmx. It's a pretty hard remix but quite good.
To conclude, this Sylver track is originally made as it sounds a lot different then Turn the tide. It's certainly worth a buy 🙂 One minuspoint is that they didn't include all remixes available on vinyl… eg. the Ion Remix and the Rudio Gouda mono mix. (as not all people want to invest in a vinylplayer…), but that's a general remark to all record companies.
Buy Sylver – Livin' my life CD Single:


Review written by Wim.
Welcome !
to DanceVibes, the site dedicated to belgian electronic music. We bring you daily updates on all that is happening in the dance scene.
more about dancevibes.be
Archives
Not so fresh news: