Orion Too feat. Caitlin – Hope and Wait, You and me CD Single review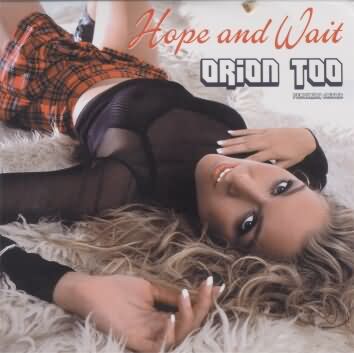 You've probably danced to (or perhaps bought) Orion Too's first single You and Me. But now the group – which features Kathleen Goossens, better known as Caitlin, as its lead singer – has released there second single Hope and Wait, which they hope will mimic or surpass the success of 'You and Me'.
Orion Too is a project by Serge Ramaekers and Patrick Bruyndonck which features Caitlin, the former singer for Astroline, which had several hits a few years ago. Orion Too featuring Caitlin's first achievement was the release of 'You and Me' in 2001.
'You and Me' was a typical commercial dance track and consequently Caitlin's vocals took second place throughout the record. The second single continues on the commercial path laid out by 'You and Me', but this time the focus is a bit more on Caitlin's performance. And in my humble opinion Šthat's the right choice.
The tune is perhaps a bit less 'catchy' than the first single when you hear it the first time and in the end its all pretty standard 'belgian dance'. Indeed, the beat can only be categorized as a 'typical' Belgian dance music production.
So have Orion Too missed the mark with this release? Well, just listen to the song for a few times and it will certainly grow on you. After all, the vocals are much stronger and a lot more interesting than in the first single, and – although the music is nothing out of the ordinary – it is still a high quality Belgian production with a good beat … and that certainly isn't a bad thing these days, on the contrary.
If you buy the single, you get the radiomix of Hope and Wait and the extended radiomix, but of course, we would have preferred a genuine remix of this excellent second single as a bonus (perhaps something to keep in mind for a third single release).
So should you check out this new release? I think so. In fact, in our opinion, Orion Too's second single deserves to do better than their first effort and if they keep combining the right vibe with Caitlin's distinctive sound, they should do pretty well in the future. I'm already curious what an Orion Too album would sound like …
Oh, and don't forget to check out Orion Too's website! There you can see the new video for Hope and Wait.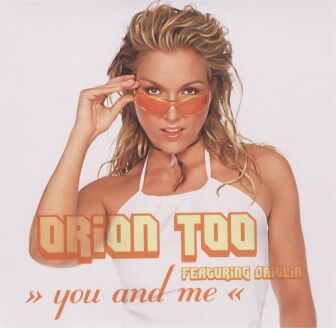 If you live in Belgium you can get a reduction when you buy this single before the end of March. Simply print out and fill in this reduction-flyer!
Buy Orion Too feat. Caitlin – Hope and Wait :



Buy Orion Too feat. Caitlin – You and me :



Review written by Steviy. Special thanks to Roadrunner Arcade!
You and me CD Single
You and me (Radiomix)
You and me (club mix)
Hope and wait CD Single
Hope and wait (Radiomix)
Hope and wait (Extended radiomix)
Welcome !
to DanceVibes, the site dedicated to belgian electronic music. We bring you daily updates on all that is happening in the dance scene.
more about dancevibes.be
Cool sites
Check out these sites:
Archives
Not so fresh news: