Mixmania 2004 01 compilation CD review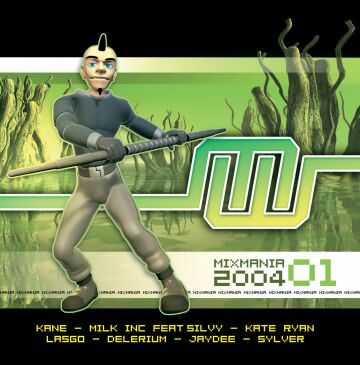 Mixmania 2004 01 compilation CD review
What is to be said about this new compilation CD? It is packed full with (Belgian) commercial dance hits …
at least part of them. Being a mix CD, none of the songs is full-length and they all blend together in one big dance feast (exellent if you want to have a party at your house 😉 ).
Big names include Kane's Rain down in me in its well-known Tiësto remix and the co-operation between Sylver and Milk Inc (I don't care). Both have been very big hits in the charts. But it doesn't stop there : Sylver, Zippora, Ian Van Dahl, Lasgo, Kate Ryan … you can tell that the tracklisting reads like a who's who list of Belgian commercial dance. All of them have been competently mixed together.
My personal favorite – Motorcycle's As the rush comes – is also included. So what do you get? An overdose of feel good commercial dance tracks, of which lots have been at the top of the (dance) charts. You will probably won't be listening to this CD in a few years, but for now its a good selection of what's being released in commercial dance.
So if you are a big fan of Belgian dance and don't mind to listen to a mix of songs instead of full versions, buy this compilation. You will get a good deal for your money.

Mixmania 2004 01 compilation CD review
Review written by Steviy
Welcome !
to DanceVibes, the site dedicated to belgian electronic music. We bring you daily updates on all that is happening in the dance scene.
more about dancevibes.be
Cool sites
Check out these sites:
Archives
Not so fresh news: