Minimalistix – Close Cover cd single review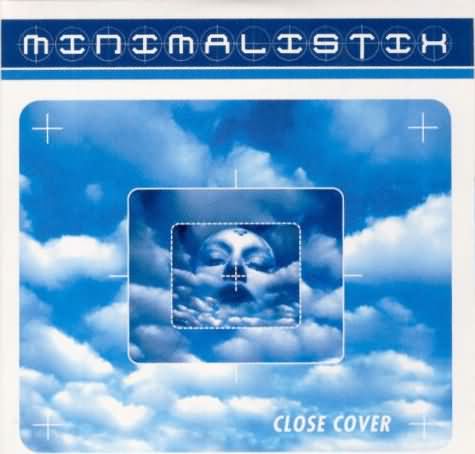 Buy Minimalistix – Close Cover :
Minimalistix is making it big with their current track Close Cover, which was released in Belgium on January 25th 2002. The single made its debut at number 12 in the UK charts and is scheduled to be released in several countries across the globe. A fitting tribute to the late Francis Van Hullebusch, whom the single is dedicated to. But this isn't a first for Minimalistix, who already had a big hit in Belgium with Struggle for pleasure. Indeed, the group seems bound to set its mark on dance charts across the world.
Close Cover is based upon a track of Wim Mertens and features an intricate piano theme, which has the potential to nest itself in your head, where it repeats itself over and over again (the track has already received the – perhaps somewhat disrespectful – title 'that piano song'). The single is a pretty coherent blend of new wave and progressive dance with a large infusion of 'commercial dance'. Indeed, the track always shows its true intention (although it tries to mask it), namely becoming a commercial success.
As such, Close Cover, with its esotheric feel, will definitely appeal to a big audience. People that are into 'big beats' or are always looking for an innovative musical experience will probably not find Close Cover very appealing. But as I said before, this will not keep it from being a commercial success. So be sure to check out the song if you are looking for a softer, mellow track and are not put off by remakes.
The single release contains 3 versions of the track Close Cover: Vox Part Radio Edit, Vox Radio 'Spoken Word' and Brain's Club Mix 'New Mix'. The latter certainly is a wothwhile addition, seeing that it takes a slightly different approach in comparison to the commercial single release. In my opinion, the mix enhances an already interesting track.
Note also that Minimalistix are scheduled to release their first album Elements which will be a mixture of remakes of new wave and classical themes as well as contain several original compositions. And if you ever get the chance to check out Minimalistix extravagant stage show, be sure to do so.
Buy Minimalistix – Close Cover :



You can listen to songsamples on the official Minimalistix site.
Review written by Steviy. Special thanks to Roadrunner Arcade!
Close Cover CD Single
Close Cover (Vox Part Radio Edit)
Close Cover (Vox Radio 'Spoken Word')
Close Cover (Brian's Club Mix 'New Mix')
Welcome !
to DanceVibes, the site dedicated to belgian electronic music. We bring you daily updates on all that is happening in the dance scene.
more about dancevibes.be
Cool sites
Check out these sites:
Archives
Not so fresh news: