Milk Inc – Double Cream 2 CD Album review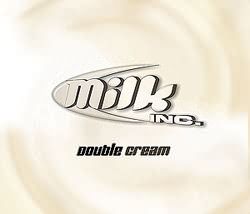 Milk Inc – Double Cream 2 CD Album review
Among the hot dance acts raging all across the Belgian dance scence,
there is a dance act that will go on forever to keep the clubs pumping
and the record store sales soaring!
That group is the infamous MILK INC! The group Milk Inc has been on the tip of every clubber's tongue since their first release La Vache to the hit Walk on Water and finally to the brand new single Time!!! However, the talented producers behind this legendary Belgian band have made a hallmark album in which any fan's collection would be incomplete without. That is the wonderfully packaged 2CD Double Cream!
This album truly contains some of the most popular Euro-Dance anthems which have helped spur on the success of this fantastic group. Double Cream contains a rich blend of trance, techno, dance, instrumental,
and even a little bit of r&b which most certainly makes this album one of the most well-known
and best-selling dance albums not only for Milk Inc but also for the entire Belgian dance scence!!!
The album kicks off with the hard-pounding techno-punctuated Never Again. Best played when the stereo
is turned up loud, this is by far not just one of my faves but also one of the most danceable songs ont the album! DOUBLE CREAM also includes Land of the Living, which is an unforgetable classic! Linda's beautful vocals and the bouncy european beat no doubt indeed make this song one of the highlights of this record!
While DOUBLE CREAM is packed tight with the classic hits In My Eyes, Walk on Water and Oceans performed by the band's original lead vocalist, Ann Vervoort, the album also shines bright with newer trance
tracks like Livin' A Lie sung by the lovely Linda Mertens as well as Sweet Surrender which is an excellent, upbeat hit with the strong, clear vocals of Tony Hadley!!!
R&B infused numbers like For No Reason and Don't Cry not only add variety to this album but also enhance the deep potential which Milk Inc has to further expand and enhance their music. Instrumental trance songs like Saxy-Motion and Midnight in Africa only add more enjoyment from which any dance fanatic can get from Milk Inc's DOUBLE CREAM.
Also not to be forgotten are the timeless tracks like Promise, Losing Love and Boy Meets Girl which without these great songs would make this album incomplete. One should also not overlook the Kevin
Marshall's Trance Remix of Land of the Living, which in my opinion is not just a very powerful, very forceful trance song but also one of the best remixes flourishing through out Belgium's club land.
In addition to the collection of Milk Inc's best dance hits, the second cd, which contains the video clips to these everlasting dancefloor anthems is not just a perfect compliment and partner of the cd, but also helps make it a cd worth having and should never be missing from the cd player.
DOUBLE CREAM is more than just a greatest hits cd but is also one of the best works of the group and a reminder that beglian dance is getting better and better. Milk Inc's legendary hits will forever always have a place in the international dance music industry!!!!
Review written by Eurostar

Milk Inc – Double Cream 2 CD Album review
Tracklisting
CD1
Never again
Land of the living
Walk on water
Don't cry
Livin' a lie
For no reason
Sweet surrender
Time has stood still
Midnight in Afrika
Losing love
In my eyes
Inside of me
Promise
Saxy-motion
Boy meets girl
Oceans
Land of the living (Kevin Marchall's trancemix)
CD2 (Video clips)
La vache
Inside of me
Oceans
Land of the living
Livin' a lie
Never again
Walk on water
Welcome !
to DanceVibes, the site dedicated to belgian electronic music. We bring you daily updates on all that is happening in the dance scene.
more about dancevibes.be
Cool sites
Check out these sites:
Archives
Not so fresh news: