Kira – I'll be your angel cd single review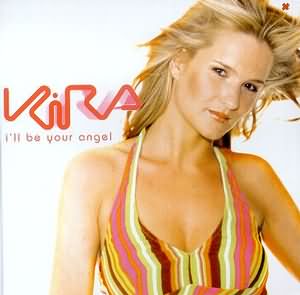 Kira, who's real name is Natasja, is scoring a big club hit in the UK with her debut singl I'll be your Angel. Natasja is no stranger to showbizz: At the age of thirteen, she already appeared on 'Discover a Star'. In 2000, she was voted into the final ten of the Belgian version of 'Popstars'. Not much later she was the runner-up at the Miss Belgian Beauty contest.
In March 2002 Natasja was introduced to producers Bart Grinaert, Bert Wilmaers and Maarten Wilmaers. Bert and Maarten are the production team behind Filterheadz whose remixes include Green Velvet's 'La La Land' and Minimalistix 'Close Cover'. Kira was born.
Natasja could not have wished for a better debut single than I'll be your Angel. Although there's no escaping from the commercial orientation of the track, it clearly rises above the mass of similarly targeted material jostling for our attention in the charts. The vocals are good and so is Kira's voice. The music makes the song instantly recognizable and just makes you want to jump on the dance floor. For me, this is a great 'no nonsense' dance track: just get up and dance. Its not at the same level as 'Innocence' or 'Turn the tide', but it definitely is a great track. And it makes me want to hear more form Natasja.
Finally note that the CD single both has the radio edit and extended version of the track, together with a great remix version (Filterheadz vs Sinesweeper RMX edition). Check it out !!!
Buy Kira – I'll be your angel cd single:

Thanks to David from Mostiko for the review CD
Review written by Steviy
Welcome !
to DanceVibes, the site dedicated to belgian electronic music. We bring you daily updates on all that is happening in the dance scene.
more about dancevibes.be
Archives
Not so fresh news: