International Tuning Sounds Vol 1 compilation CD review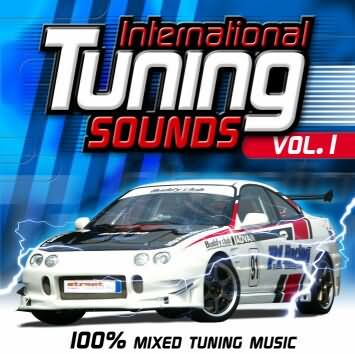 International Tuning Sounds Vol 1 compilation CD
International Tuning Sounds doesn't mask what its main purpose is, namely to deliver some of the hardest commercial beats. As such, after a fitting intro, Little Black Rose by Flesh & Bones immediately sets the right pace. Although not quite as good as Flesh & Bones' first two singles, Little Black Rose (in a Sonic Solutions Remix) is a great opening song for this CD.
This music is intended to be played extremely loud (preferably on a high-capacity sound system in a 'tuned' car). Under these conditions, the second song on the CD (Vittel by Starsplash) and some of the others on the album might even crack a window or two … Big beats, almost no lyrics, but very effective.
However, the Belinda Carlisle cover 'Heaven is a place on earth' seems very inappropriate on this CD. Although it is a well-known song in the clubs, it does nothing for me (not even in this Hard Bass Remix). But then again, eighties covers are in general sub-standard additions to recent compilation CDs …
What follows certainly makes up for the inclusion of 'Heaven is …' : D-Style's 'taking over', DJ Yoeri's 'Don't Copy Me', DJ Rebel's 'Galactica' and many other tracks on this CD follow the only recipe that's good for this kind of CD : a bassline that is intended to bust your brain, a catchy lyric …
Although this is the strength of the CD, it is also one of its most obvious weaknesses : the CD is targeted at a specific audience and does not include big hits (the inclusion of Benny Benassi's excellent hit single 'Satisfaction' and Darude's top song 'Music' is welcome of course). As such, some people might not consider buying it … But that would be waste, seeing that there is some genuine fun to be had with this CD (and played in a club or party it can deliver some serious power).
So, in the end, International Tuning Sounds is targeted at a specific audience … but for that target group, it is the perfect CD filled with some extreme beats. Check it out!

International Tuning Sounds Vol 1 compilation CD
Review written by Steviy
Welcome !
to DanceVibes, the site dedicated to belgian electronic music. We bring you daily updates on all that is happening in the dance scene.
more about dancevibes.be
Cool sites
Check out these sites:
Archives
Not so fresh news: