Illusion The Level – Groove 1 compilation CD review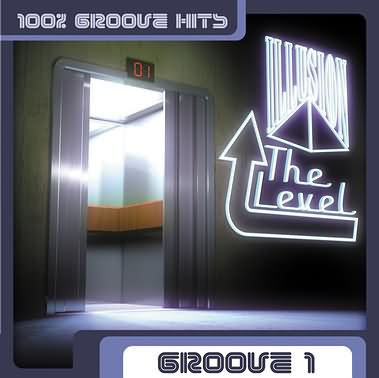 Illusion The Level – Groove 1 compilation CD review
Take the elevator to 100% Groove hits… enter the Illusion The Level – Groove 1 compilation CD!
The Level is Illusion's second room where the best grooves are played by DJ's Christophe, David en Wout.
Until now there were always a few 'Level-tracks' on the traditional Illusion Editions but from now on these Level tracks are on the brandnew The Level – Groove 1 series.
There are a lot of great tracks present on this cd, although they are relatively unknown because they're not regurarly played on the radio if ever. (which is a shame when you look what they do play!)
There are multiple highlights on this CD. Produced in Belgium, you'll enjoy the tracks Nobody – Cambodja and Ultrasonic – Lips they move. Cambodja is a production by DJ Starfighter and a great cover of the Kim Wilde 80ies hit. (I'm personally not a fan of 80ies covers, but this one is well-made and therefor not played on national radios ;-)) Lips they move is more groovy and also a great track.
Other groovy highlights include Starchaser – Love will set you free, 2 Heads – Out of the city (City Slickers remix), Masaï Do that thang (Starchaser vocal mix), Gusgus – David (Darren Emerson's Underwater remix) and the well known Drummattic twins Feelin' Kinda strange
A few lesser tracks are also present: Double M with Mr Mike – Start this party, Seamus Haji – The beat goes on and Masters at Work – Work … don't really do it for me.
In conclusion, this compilation CD doesn't contain the latest hits but you can be sure that the vast majority of the tracks have a great groovy touch and there are only a few 'bad' tracks on it.
Review written by Wim

Illusion The Level – Groove 1 compilation CD review
Welcome !
to DanceVibes, the site dedicated to belgian electronic music. We bring you daily updates on all that is happening in the dance scene.
more about dancevibes.be
Cool sites
Check out these sites:
Archives
Not so fresh news: