Illusion 15 years Compilation Album review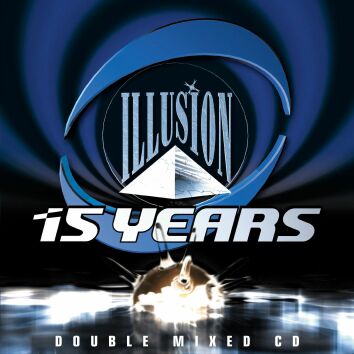 Buy Illusion 15 years Compilation Album
Illusion is very productive when it comes to bringing out compilation albums. Ilusion has been compiling CD's which feature the biggest house-anthems from the club, the best retro tracks, and some exclusive remixes from the Illusion Team since 1995. Besides the 'Original series', there's the 'Alphabet series', 'Trance n Dance', 'Solar System series', 'Retro Classix' and the 'Anniversary Issue'. It's in this latest series that now a second double CD has arrived: Illusion 15 years.
Once again, this double CD's aim is to capture the unique atmosphere of the Illusion club, still one of Belgium's biggest clubs. Each of the two CD's has a different theme. CD1 features 'hot new trax' and is mixed by DJ David, while CD2 is stuffed with 'Retro Classix' and is mixed by DJ Wout.
The 'hot new trax' include remixes of Flesh & Bones second hit single My Time Has Come and Jessy's (formerly part of The Mackenzie) first solo effort, Look At me Now. Other well-know tracks include Hatrixx (Pressure) and Decoy & Roy (Inner Life). This first CD does what it is supposed to do: it gets your blood pumping and its make you want to go out (to the club of course). The retro CD features tracks that are bound to be well-known to frequent visitors of Illusion (or people that have been interested in the dance scene for a while) and is also a worthwhile effort.
So if you enjoy going clubbing at Illusion, add this CD to your collection. And if you are unfamiliar with the club and its music, take the time to listen to it. You might here something that you enjoy (and I bet it will get you interested in visiting Illusion).
The complete tracklisting for Illusion '15 years' is …
Tracklisting Retro Classix mixed live by DJ Wout


Buy Illusion 15 years Compilation Album
Review written by Steviy
Welcome !
to DanceVibes, the site dedicated to belgian electronic music. We bring you daily updates on all that is happening in the dance scene.
more about dancevibes.be
Archives
Not so fresh news: