Ian Van Dahl – Will I? CD Single review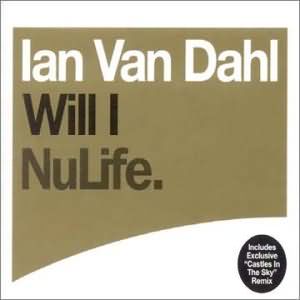 Buy Ian Van Dahl – Will I? CD Single:


Ian Van Dahl does probably not appeal to real trance/hard house fans. His work is very "pop" but as a tune to listen to it is very nice. If you are a fan of Vocal House/Trance I think you will like this track.
This is top 10 material, and the re-mixes should keep the real clubbers happy!
After "Castles In the Sky" was released, everybody was looking forward to a follow up for this smash-hit. He didn't dissappoint! This new track has a lot of potential and can certainly compete with the previous song. The lyrics are maybe not so strong, but the music is terrific.
As for his first single a lot of remixes existed, the remixes for Will I has the same outstanding quality. You just cannot beat remixes by well-known talent like Lange, Pulsedriver (remixed Fragma's "Everytime U Need Me" and DJ Encore's "I See Right Through to You"), Dee Dee ("Forever"), and Peter Luts (who had the hottest remixes of "Castles…").
If you want to hear some awesome synth-effects & beats, and great buildups/breakdowns, do check this single out.
UK edit: The Second hit single from the Belgian Dance Act includes an Edit and a Remix of the title track and the Loverush Remix of the first major Smash 'Castles in the Sky'.
Buy Ian Van Dahl – Will I? CD Single:


Review written by Bren.
Welcome !
to DanceVibes, the site dedicated to belgian electronic music. We bring you daily updates on all that is happening in the dance scene.
more about dancevibes.be
Cool sites
Check out these sites:
Archives
Not so fresh news: