DJ Philip – Moments cd single review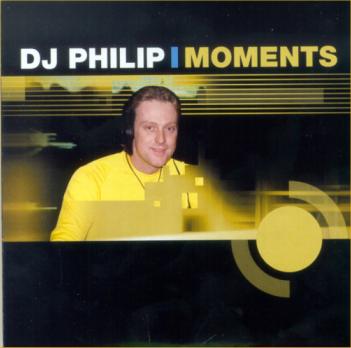 Buy DJ Philip – Moments CD Single:


We first heard this song back in December 2001 when we did an interview with the vocalist Marsha. Finally after a half year and a name change (Tales of DJ Philip feat. Marsha was the first name) the wait is over and this fine single can be discovered by everyone.
DJ Philip aka Philip Meers is one of the DJ's at Club Illusion and produced/remixed already a lot of tracks: eg. his remixes for Milk Inc. In my eyes and Promise are brilliant and worth checking out ! He also produced Lotus Eater by Zippora together with Eddy Weyns.
This CD Single contains 2 tracks: Moments (Radio edit) and Moments (Dub mix). The instrumentals are very well done, although this song should be played with the volume turned up so you can really feel the beat ! The vocals are very nice too, Marsha still knows how to do it after she did the vocals for Ian Van Dahl's – Castle in the sky in the past. The Radio Edit and the Dub mix are both very good, the only negative point we can find is that they didn't put the Club mix on the CD Single. (the Radio edit is a short version of the Club mix)
On April 27th/28th – during the night – the mastertape and all rushes of the new videoclip of DJ Philip – Moments were stolen from the car of the producer Peter Van Eyndt (clips of eg. Flesh & Bones, Orion Too, Milk Inc., Clouseau,…). The mastertape contained the finished videoclip and the rushes contained all the video that was shot during the special party in Club Illusion on April 11nd.
ARTGROUP MUSIC gives a reward of 2500€ for usefull tips that can lead to finding the mastertapes of DJ Philip – Moments. You can call to +32 3 481 76 82 with ALL usefull info
Thanks to David from MOSTIKO for the review CD
Buy DJ Philip – Moments CD Single:


Review written by Wim
Welcome !
to DanceVibes, the site dedicated to belgian electronic music. We bring you daily updates on all that is happening in the dance scene.
more about dancevibes.be
Cool sites
Check out these sites:
Archives
Not so fresh news: