Belgian Club Classix: The Trance Collection CD review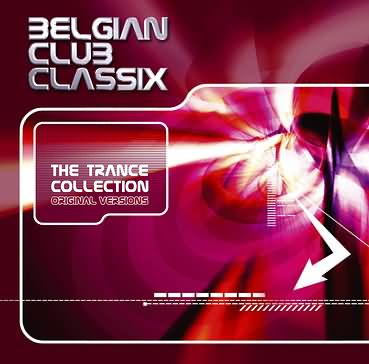 Buy Belgian Club Classix: The Trance Collection CD review
When I see 'club classix' on a CD cover I'm always a bit sceptical. What will it be? Those real 'lets-go-out-of-our-minds' club hits or just a 'lets-make-a-quick-buck-guys-and-dolls' affair? Stay tuned kids, you are bound to found out.
Lets have some order in life and start with the first CD of this compilation (yes, you got two whole discs kids). CD1 opens with Baby Boomers by Absolom, and this certainly counts as a commercial club classic. Who doensn't remember the quote 'this could be the conquest of our generation, first you had the see, then the west, the moon, drugs, the inner journey, the outer journey'. Well that certainly brings back memories, as well as the thumping beat of this song. Superb. And sorry, but Afflitto by Fiocco is just heaven isn't it? Even now, this club hit just makes you want to jump on the dancefloor (or the near-by table). Other well-known tracks include 'Atlantis 2000' by Maincrashers, X-santo and many more. So depending on the clubs you used to visit, these certainly can be regarded as 'club classics'.
But what does CD2 bring us. Well, certainly no 'trance club classics'. Something like 'commercial Belgian dance radio hits' would be more appropriate perhaps. But then again, you get the cream of the crop here : Ian Van Dahl, Lasgo, Dee Dee, Astroline, Absolom, Fiocco. Big names and big hits. All of them. So in the end, its not so bad that these aren't trance classics, they certainly are commercial dance classics.
So, does this double CD deserve the label 'a real collection of trance classics'? Hm, that would be stretching the notion of 'trance'. Does it contain many dance classics? Yes sir! Is it a rip-off? Certainly not. So, if you don't already own all these songs, check it out, because it's big fun.

Buy Belgian Club Classix: The Trance Collection CD review
Review written by Steviy
Tracklisting
CD1
ABSOLOM – Baby Boomers
ABNEA – Velvet Moods (Original Mix)
FIOCCO – Afflitto
JIMMY GOLDSCHMITZ – Fargo
DJ JAN – X-Santo
DJ PHILIP vs. DJ FRANCO – Harmony
MAINCRASHERS – Atlantis 2000
PETER LUTS & G-BRIC – Pacific Wish
RAVELAB feat. PURWIEN – Send Me An Angel
JIMMY GOLDSCHMITZ vs. PETER LUTS – Horizon (Peter Luts Remix)
NASTY-B – Hunchback Of The Notre Dame
CD2
IAN VAN DAHL – Castles In The Sky
FIOCCO – The Spirit (Extended Vocal)
LASGO – Something
ASTROLINE – Feel The Fire (Extended Vocal)
ABSOLOM – Secret (Extended Vocal Mix)
SCOOP – Drop it
DEE DEE – Forever (Original Extended Mix)
TARA LOWE – Be With You
PETER LUTS – Hypnotize
DAVE MCCULLEN -Rave Heaven (Belgian Extended)
NEIGHBOUR DJ's – Frequency
Welcome !
to DanceVibes, the site dedicated to belgian electronic music. We bring you daily updates on all that is happening in the dance scene.
more about dancevibes.be
Cool sites
Check out these sites:
Archives
Not so fresh news: