Tocadisco interview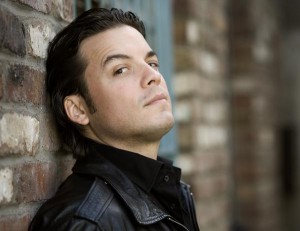 At the end of August you'll be playing at Pukkelpop in Belgium. Have you ever been to this festival?
Yes last year was the first time. It was awesome. One of the best festivals of the whole year. I'm so excited to play again this year and very honored that they invited me again.
Do you like playing on festivals?
Yes I like it. Its great.
Or do you like clubs more?
I like both the same.
Which ones were the best gigs?
I have to say that Pukkelpop really was one of the best festivals last year. I also played some great festivals in Brazil, Australia and Germany. But Pukkelpop is in the Top 5.
Did you already perform a lot in Belgium?
I played some great festivals and clubs in Belgium last year. but I didn't want to play too often. Because the country is not that big. I played "I love techno" and "ten days off" and I performed at the TMF Awards when I won "best dance international 2008"
What were your favourite performances?
I loved the festivals they were great.
We believe your first Belgian performance was in Club Illusion?
Yes that was some time ago. But in Belgium it started to be crazy for me after I had the 4 No.1 singles in the dance charts and were on the radio the whole time.
2008 was a very good year for Tocadisco music in Belgium: 4 number 1 singles in the Ultratop Dance and a TMF Award for best international dance act. How does it feel? Have you received other special awards too?
The TMF award was my first and only award. Belgium is obviously a great country for me. I have to give a lot of credit to my belgium record company "Mostiko" though. They were doing a great job.
What are your dreams for 2009, 2010 ?
I just got married and I finished another album. I also started my own record labe "Toca45 Recording". That will keep me busy for the next time.
On August 5th you'll release your new single "Way of Love"? What can we expect? 🙂
Way of love is the second single from the new album "TOCA 128.0 FM". It's a colaboration with a russian songwriter "Vangosh". They kept sending me song ideas. "Way of love" was my favourite. I also have great remixers for this track… Alex Kenji, Dave Darrell and Style of Eye. And I – of course – also did another club version. The song is a great summer track. It's filled with positive energy and love. Right now I'm feeling very blessed. Alot of great things are happening in my life. I just wanted to share this with the people. I wanted to let them know there is hope and love in the world. A lot of people were hit hard by the economic disaster. I like to do positive music that makes people smile.
On September 18th your new album Toca 128.0 FM will be released. Does the title has any special meaning? Will you be playing some of the new tracks on the album at PukkelPop festival? What kind of tracks does it contain?
"TOCA" – obvioulsly stands for Tocadisco "128.0" – because all the tracks are in 128 Bpm and "FM" because the album is arranged like a radio show. I also wanted to express my feelings about the radio situation in Germany. The radio is only playing commercial hits. There are almost no radios that play dance like in Belgium. It's horrible. I love music and I feel that there could be so many great radio channels that play all the different kinds of music. Not only stupid hits for stupid people.
Over the last few years, you've worked with big names in the music industry. What were the most exciting artists to have worked with?
When you do remixes you are not really working "with" the artist. But it's interesting because you get to hear the original recordings with the artist breathing and sometimes talking in the studio etc. One of my favourites was Moby. I always respected him for what he did. He also has a great variety of musical styles in his productions… that's very similar to me.
What were the general highlights for you during that time?
So many. All the things that were happening the last years were like a dream for me. I'm living my dream. That's awesome.
Is there any special meaning behind your name 'Tocadisco'?
Tocadisco means Turntable in spanish
How did you start your DJ/producer career ?
I was playing in a lot of bands in my early age. But I never found some people that really wanted to live only from music. Being a DJ and an electronic producer allows you to work completly alone. That was the best way for me.
Welcome !
to DanceVibes, the site dedicated to belgian electronic music. We bring you daily updates on all that is happening in the dance scene.
more about dancevibes.be
Cool sites
Check out these sites:
Archives
Not so fresh news: