TLD interview: Anneke Van Hooff answers your questions about Como te quiero and Not alone!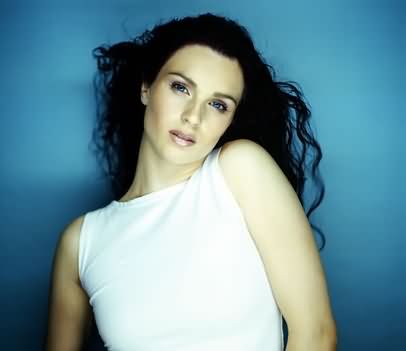 When will TLD release a new single? Is it already in the works?
We're working very hard on it!
Were you satisfied with the Belgian success of Como te Quiero (top10) and Not Alone (top20) ?
Yes!! It was above all my expectations.
Are international releases planned ? (Spain, Holland, Germany, UK, ???)
I don't know when exactly, but there are releases planned.
What is your opinion on the importance of a videoclip in presenting a single ?
I think it's one of the most important things, but videoclips are very expensive.
Is an album planned? If yes, what will the prominent style be on the album? Releasedate ?
After the 3rd single an album will be released but I can't give an exact date yet. Maybe in 2 months.
How does it feel to work together with Regi Penxten and Ariane Jansoone ?
They're both really talented people ! It's great to work with them.
What do you think of the remixes by Vandueren ?
I hope he will do alot of other remixes for me. (Does that say enough ? :))
Como te quiero (Vandueren remix) – is it featured on a compilation (or only vinyl)? Some of our visitors really adore this mix but have not found a CD yet with the song on it.
It's on a few compilations. One of them is: Clublife 2002/1
Who would you like to remix a new TLD single ?
There are a lot of people who deliver great remixes, I wouldn't know who to pick.
What is your favorite belgian dance act (excluding TLD :-)) ? What's your all time best Belgian dance song?
I don't really have a favourite Belgian dance song. I like Sylver, Milk Inc, Lasgo and Ian Van Dahl.
Have you met other artists in the Belgian dance scene? How is the ambiance behind the stage? Did you already meet Linda and Regi from Milk inc?
I've seen other Belgian dance artists but not really met them. I did offcourse meet Regi and Linda. They're two very nice people.
How does it feel to become a famous person? Are people already recognising you ?
I don't see myself as a famous person. I am not famous. It's not because 1 or 2 people in the street recognize me that I'm a celebrity. I'm just me. The same as anyone else. (Madonna can say she's famous!)
What are your expectations, dreams,… for 2003 ?
I try not to expect too much, but my dream offcourse is a number 1 hit!
Do you have some on-tour anecdotes ?
One night we were in a discotheque and the dancers were practically 'fucking' each other in front of my face. I was a bit shocked to say the least… Afterwards we really laughed about it. Well…
What are your hobbies besides dancing and singing ?
Doll's houses and miniatures!
Which music styles do you prefer? (to listen or to sing?) / What are your musical influences?
I like offcourse dance music but also good pop music like Robbie Williams, Backstreet Boys, Blue,…
Who's your favourite DJ?
I don't have a favourite.
What's your favourite Belgian club?
When you go out, it's what you make of it yourself. I can have a good time anywhere.
What do you think about the internet an mp3's (everyone can dowload mp3s, but the internet also enables foreigners to buy belgian singles from proxis.be) ?
The internet is a good thing to reach the entire world but downloading music means that a lot of singers don't earn the money they should. It's like this: a painter doesn't give away his paintings for free and a baker doesn't say: today you get a bread for free because you bought one yesterday. People don't understand that, by downloading songs, they steal a part of our income.
Anything that you absolutely want to say to your fans / visitors of this website?
If everybody should smile a bit more, the world would be a lot happier!
This interview was made by Wim.
Welcome !
to DanceVibes, the site dedicated to belgian electronic music. We bring you daily updates on all that is happening in the dance scene.
more about dancevibes.be
Cool sites
Check out these sites:
Archives
Not so fresh news: