Biba Binoche / Betty interview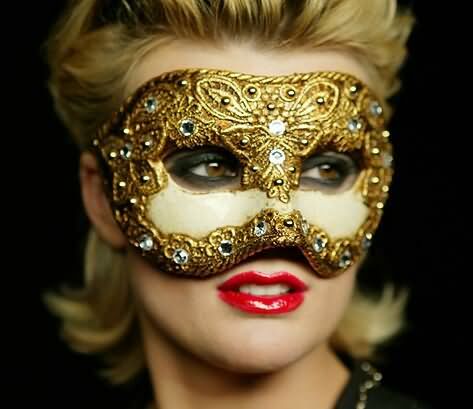 When you decided to signup for the Big Brother series, did you already have the idea/dream to become a singer?
I always wanted to become a singer. I really liked to sing in the karaoke bars in the past and when Joyce De Troch quited
Opium I did an audition. When I stepped into the Big Brother contest it was on the one part because I wanted to be noticed
as a singer and the other hand also to break out of the ordinary. There's not so much fun about being constantly watched 😉
Offcourse the overall experience was fun, especially the first month when everybody had lots of things to say to eachother!
The difference between your first album Come to Me and Initials BB is very big. Why this big change? Which style best represents your personality ?
Yes, it's true, there is a big difference 🙂 Let just say that now I can do more my thing then in the past.
Betty was lots of fun but I didn't have too much choice regarding the songs, etc.. I don't want to be detrimental to those
songs but I was still a puppet on a string. Now I have more freedom: I can write my own lyrics, … It's also great to work
together with my producers Frank and Marc (from the Evil Superstars)… a little group of 3 🙂
How did the cooperation with Mostiko start ?
A friend of mine who used to work at BMG knew Jo Casters from Mostiko and that's how we met and the cooperation with Mostiko
started.
The real identity of Biba Binoche was a heavily garded secret. Dit the trick work out ?
Actually, only partially. We managed to keep it secret for one month. The dutch magazine 'Dag Allemaal' then posted
some pictures from a photoshoot picturing Biba with a mask. Unfortunately not only the mask was visible but also my face and smile and
people recognized me. We actually wanted to keep it secret for around 3 more weeks, until Biba Binoche charted in the Ultratop.
If you wouldn't have done the secret identity trick, would you've got airplay on eg. Studio Brussel?
I can understand that if Studio Brussel receives around 500 singles a week and they have to make a choice that they
can't play everything. And if they receive a single from Betty or eg. Jo Vally that they will probably say
'not in our music profile' 🙂 I do like the fact that the 2nd single was also on the playlist of StuBru (then they knew who really was behind Biba), even though they were maybe a bit fooled by us with the first single.
How did you find the name Biba Binoche? Is there a meaning behind the name?
In the beginning it was just BB. But then I thought: 'Maybe this can be linked to Big Brother ?' When typing BB into
the MSN search engine the first two matches were 1) Bettysite 2) Big Brother site … uhoh it's not true I thought'
At that time we already had the link with Binoche, it was only Biba we had still had to make up.
What are your expectations for the album ?
This is a question for the recordcompany 🙂 It's my genre of music and something I really like doing!
David (Mostiko):
We think it'll do well: we've got positive reactions from a lot of radio's and there is a big press interest. Offcourse you never know
beforehand what the people will do…
What do you think about mp3 downloading ?
For me it's not that bad because I can still do performances, get a sponsor for some events etc… But I'm really sad
about it for the producers because they only live from recordsales and they are also artists who stand behind their artist.
Sometimes it means they have to find a second job and can't concentrate fully on making music!
What do you think about offering the tracks legally on the internet?
It's a difficult question: the recordstores won't be happy with it and people will loose their job in that sector.
David (Mostiko): Idol Peter put his second single Looserman on his site first… recordstores were not happy with that and
decided not to carry the single in their shops. I think maybe we should go to a model where you can buy the track legally online
after the single's zenith.
Which tracks on the cd Initials BB do you like the most?
I really like Overdose …. living my life as an overdosis 🙂 Dit moi pourquoi is also special: working with different voices is fun!
Emmène-moi is also very beautiful along with the covers Je suis venue… and C'est la quate
What will be the next single ?
Biba and David: There is a promo radio cdsingle: Je suis venue te dire… It hasn't been released on the market –
it was sent to the radios only to drive the album sales. Maybe in the future we'll release it…
but no decision has been made about that yet. We worked out some actions with Free Record Shop, Nieuwsblad/Het Volk, Story so that people are able to buy it cheap. The price of the album is 14.99 euro which is 5 euro less then normal.
How was the success of Je t'aime mélancholie and Si Douce ?
In the Ultratop it didn't go that high but it was a nice promo for the album. With Biba Binoche we have to start from zero and go up while during the Betty hype I started at the top and I could only go down 😉
Did Mylène Farmer actually hear your version of Je t'aime mélancholie?
I can't confirm she actually heard it herself, but the official Mylène Farmer fanmagazine did support the single very well!
Rumors say you would like to go to the Eurovision contest?
If I would enter the preselections of the Eurosong contest I wouldn't be able to tell anything about it because it has to be kept secret!
So maybe … maybe not 🙂
Will the album be released in foreign countries ? Eg. France?
Biba: The album will be released in Japan! We also have interest coming from a few French recordlabels but at the moment it's still a bit wait and see until we find a partner which we know believes in it and will promote us well!
David: Dance/trance is becoming very big in Japan and now electro also starts to take its place over there.
Moreover it's a huge market: Ayumi Hamasaki (the Japanese Madonna) sells over 2 million albums!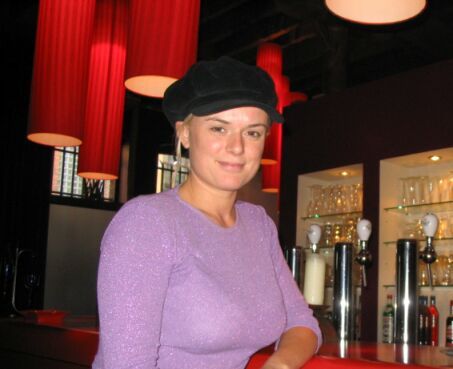 What are your dreams/plans for 2004 ?
Oh my dreams … 🙂 … filling a full Bercy stadion in Paris 😉 It's offcourse a dream that'll never come true… but you never know 😉
I just want to continue doing 'my thing', I really like doing it and that's the most important thing!
What are your music preferences ?
I like a lot of genres: from K3, over Milk Inc, to Moloko and Viva la fête… I have a broad musical interest 🙂
Who are you idols ?
Madonna offcourse.. she's still going strong… if she ever dies, they'll still talk about her in 100 years!
Are you preparing an on-stage act ?
Yes, we're working on a live show with an orchestra. We hope it'll be ready in March 2004.
It won't contain simple right/left dance steps (that I always forget after a while ;-)) but more special things!
Something you would like to say to your fans/dancevibes visitors?
We got a lot of good reactions from the fans… In the beginning we did 'Boys Boys…'
and now the fans seem to accept the new electro style. It's pretty cool!
The reactions on the Bettysite forum are also very positive! Let's hope we broaden our fanbase now 😉
More info about Biba Binoche can be found on the Official Biba Binoche and
Betty site!
This interview was made by Wim and Civa.
Welcome !
to DanceVibes, the site dedicated to belgian electronic music. We bring you daily updates on all that is happening in the dance scene.
more about dancevibes.be
Cool sites
Check out these sites:
Archives
Not so fresh news: