Orion Too feat Caitlin
Biography
Caitlin (alias Kathleen Goossens) was born on May 23rd 1976 in Heist op den Berg in Belgium. The musical history of the family goes back to the grandparents. The grandfather was an accordeonplayer for The Rainbows. He was also the producer and the manager behind several belgian artists like Eddy Wally, Micha Marah, and Margriet Hermans. Beside this, the grandparents were running a publishing and record company.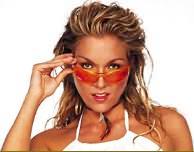 Orion Too feat. Caitlin
Caitlin's mother has got a record store, it is in that shop that she spent her childhood and her interest in music was born.
After finishing her marketing studies she took a part time job in the artist agency managed by her sister. Soon afterwards she started singing for the popular Belgian dance formation Astroline. Astroline had several top ten hits like Feel The Fire, Smiling Faces and Close my eyes. Peter Luts and Kathleen then decided to each go their own way. Peter Luts is now very successfull with Lasgo. After the split Caitlin first took a break from the stage, but she remained active as a studio singer (for studioprojects like Airwave and Third Bass).
That was until Caitlin was contacted by the producers of Orion Too ! Serge Ramaekers aka Mr. Vinx and Gery François are the producers behind this project.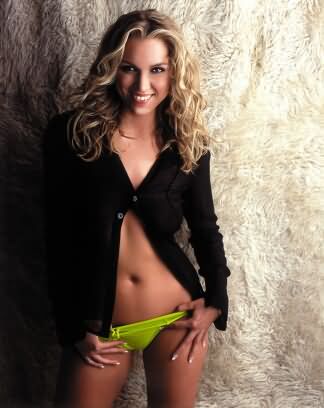 Orion Too feat. Caitlin
In 2001 the vinyl release of You and Me was a great success in Spain. (around 2500 vinyls were sold). During the summer of 2001 you already could hear You and Me on dance radios and clubs. In November 2001 Orion Too did a tour in Spain visiting lots of clubs and radiostations (LOCA FM, Sonic Club, Flash FM, Flash TV and Musica SI)
In Belgium the CD Single was released in October 2001. Single releases in Germany, the USA, Canada, the Netherlands, Poland, Australia, Spain, Japan, … followed.
Their second single Hope and Wait was released beginning of March. (check out our CD Single review!)
A promotional tour to Canada was done at the end of March 2002, so they seem to have a nice future ahead!
The German vinyl of You and me was released on April 4th, and includes new remixes by Koala and Tim-X vs. Cypress. Check our links below for buying options.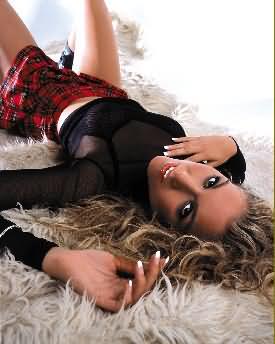 Orion Too feat. Caitlin
Discography
Single CDs
12 inch vinyls
You and me 
You and me (remixes) 
Remixes
You and Me (Mr Vinx Radiomix)
Hope and Wait (Radiomix)
Hope and Wait (Extended Radiomix)
You and me (DJ Gert remix) 
You and me (DJ Garry remix) 
You and me (Nord remix) 
You And Me (Original Instrumental)
You And Me (Club mix)
You and Me (Tim-X vs. Steve Cypress Club mix)
You and Me (Koala remix)
Welcome !
to DanceVibes, the site dedicated to belgian electronic music. We bring you daily updates on all that is happening in the dance scene.
more about dancevibes.be
Cool sites
Check out these sites:
Archives
Not so fresh news: